Latest from the lab
---
December 2022
And we finish the 2022 year with the last success! The team was granted a 3-year GAČR project for our work on rapeseed. We will be looking for a research assistant to join us. Stay tuned on the CEITEC jobs page.
November 2022
Two great news this month! Katka passed successfully hear doctoral state exam. And the work of Saradhi and Juan Francisco about seed clearing is now published on Plant Reproduction. Congrats to all three!
August 2022
The work on hairy root transformation and plant regeneration following the identification of CRISPR-Cas9 genome editing, led by Veronika Jedličková is now online!
June 2022
Juan Francisco presented his PhD work at the International Conference in Sexual Plant Reproduction in Prague. He won the H.F. Linskens Best Lecture Award. Many congrats to Juan Francisco!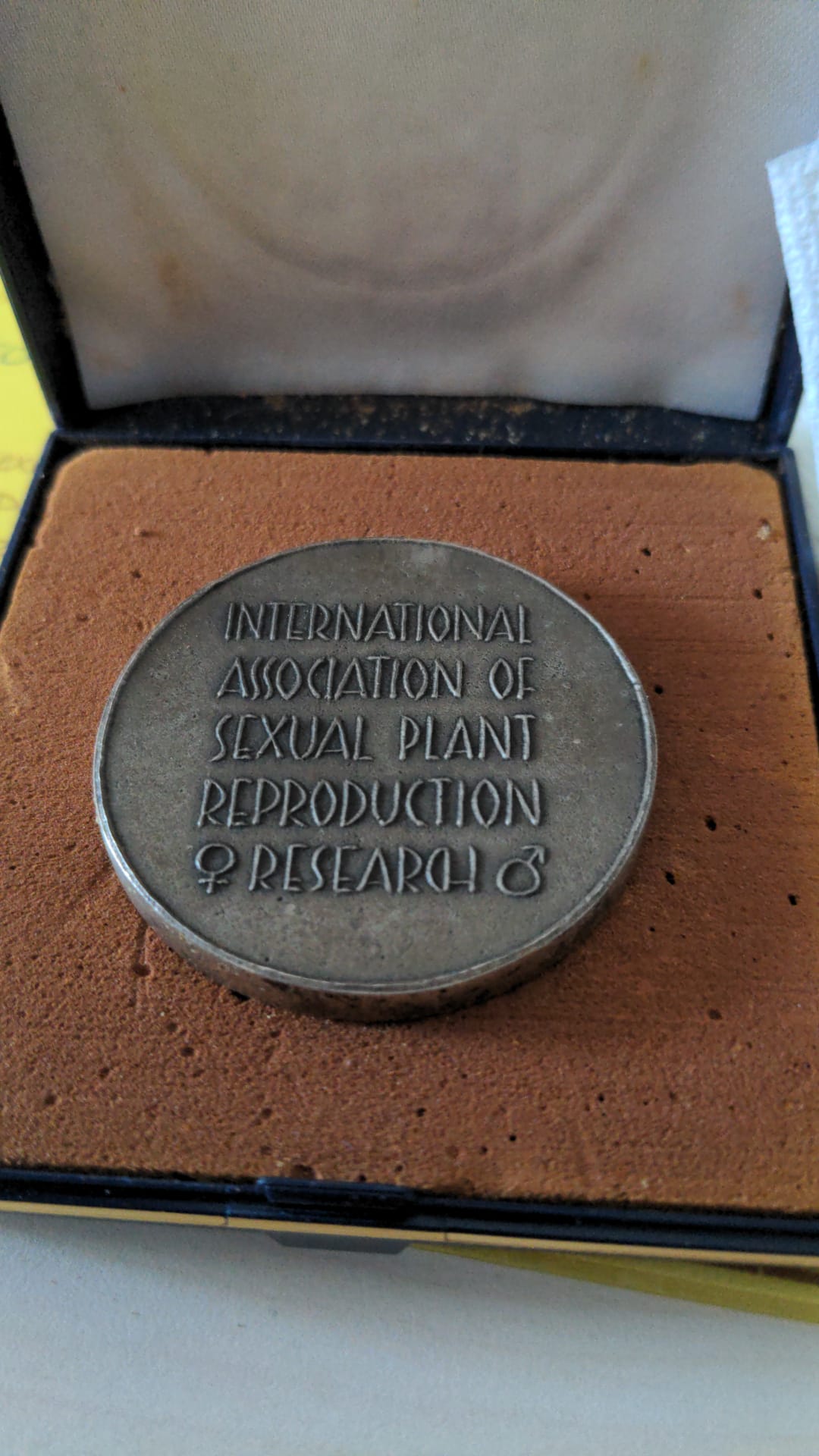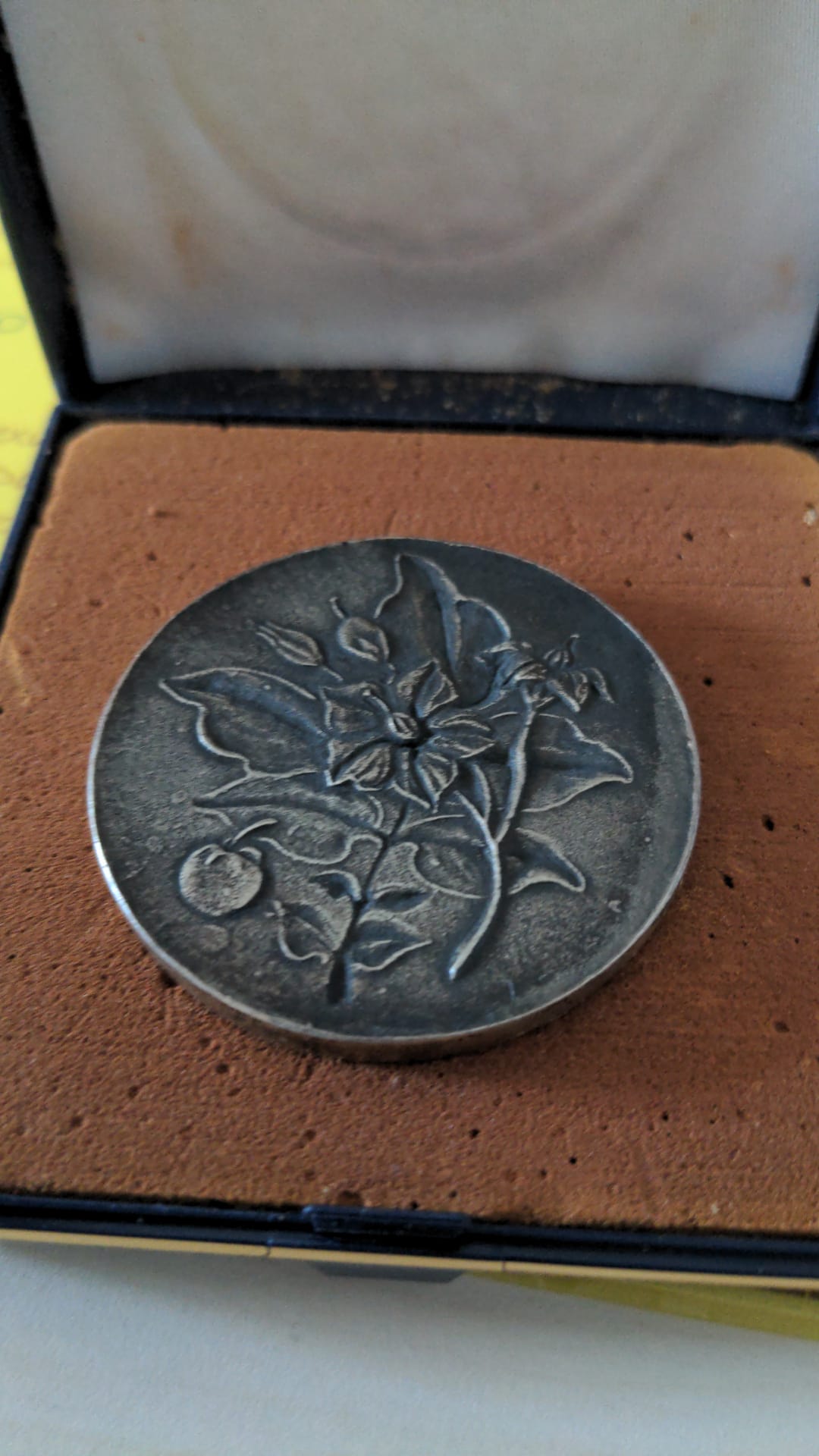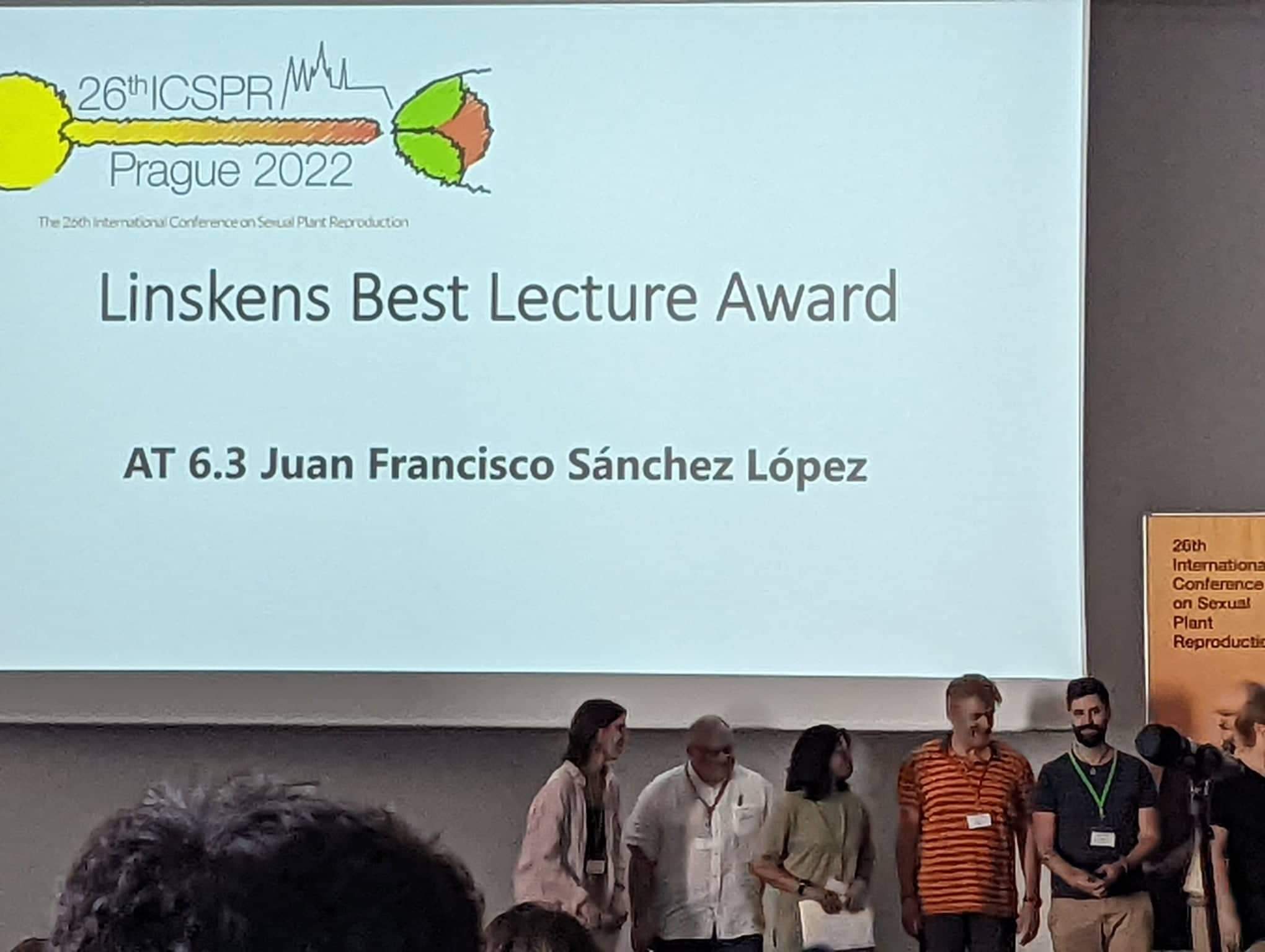 ​
22. April 2022
Two manuscripts are now online. The review of Subodh on Transcriptional factors during embryogenesis in Planta. And the work of Katka, Unni, and others on the phenotyping of seed thermomorphogenesis in canola in Frontiers in Plant Science. Congrats!!
9. November 2021
Subodh is among the 25 Plantae fellows of the 2022 class. Many congrats to Sudoh! We will be looking forward to his contributions in the coming year!
3. August 2021
We have two openings for Ph.D. positions in spring next year. Check on the Ph.D. topics tab for details. Do not hesitate to look at the conditions on the CEITEC school website. Send your application to Helene by email.
1. April 2021
We made the cover of the April issue of CSH Perspectives in Biology with an adapted version of Figure 1 of our Verma et al, review on Auxin in Arabidopsis embryos.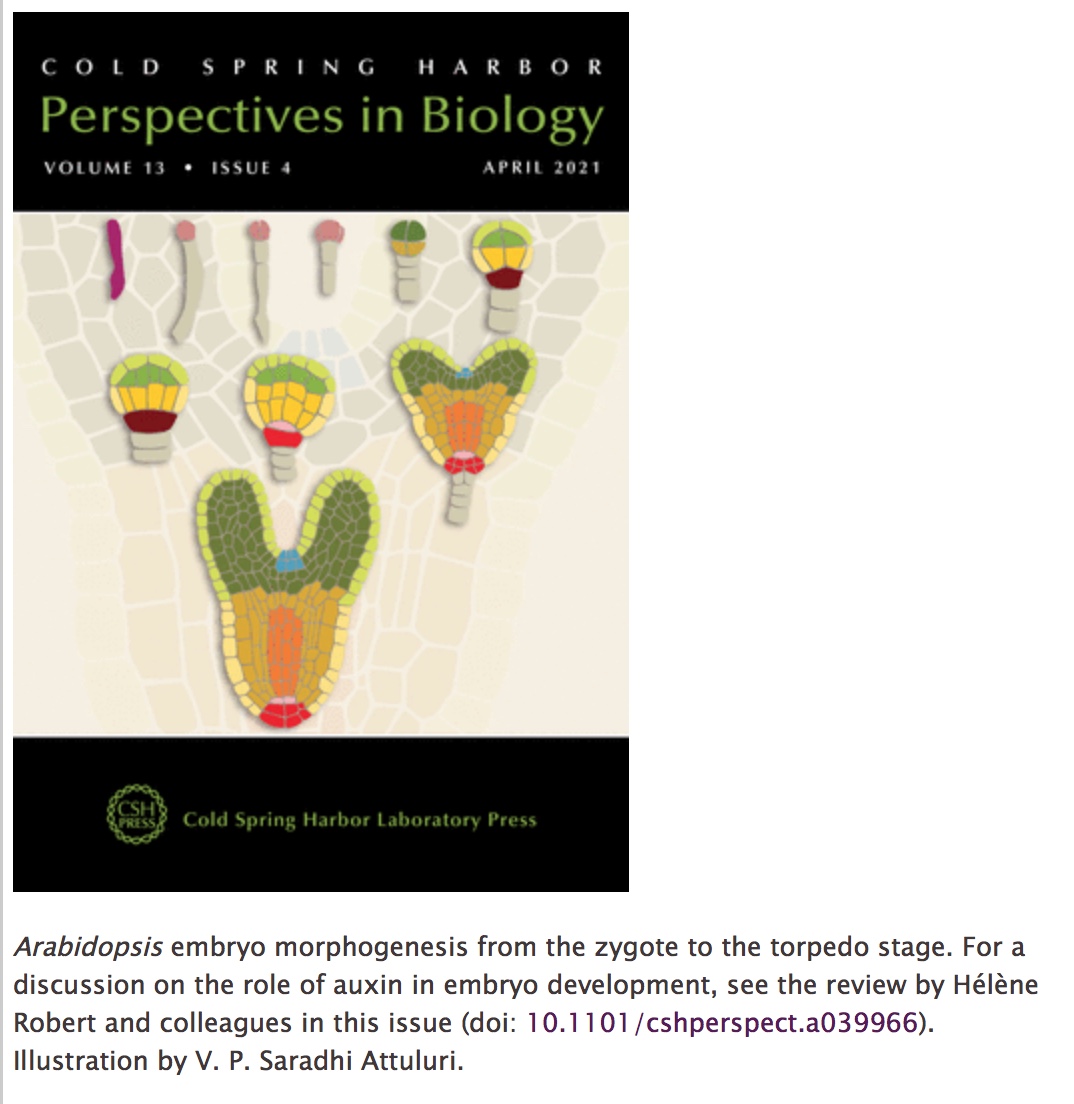 ​
25. Feb. 2021
You may have seen the Heart of Juan Francisco on Twitter. His picture has been selected in the Science In Picture @CEITEC. Maybe in the calendar 2022?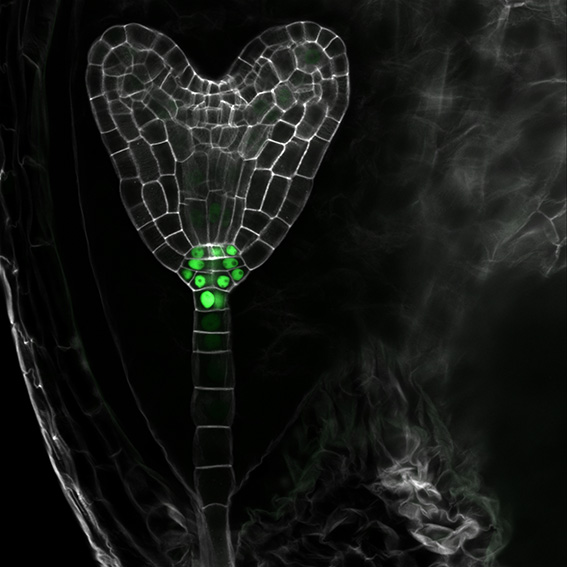 10. Feb. 2021
Saradhi won the second place in the best microscopy picture context 2020 organized by our Cellular Imaging Core Facility. Congratulations to Saradhi. We were happy to represent the Plant department in this context!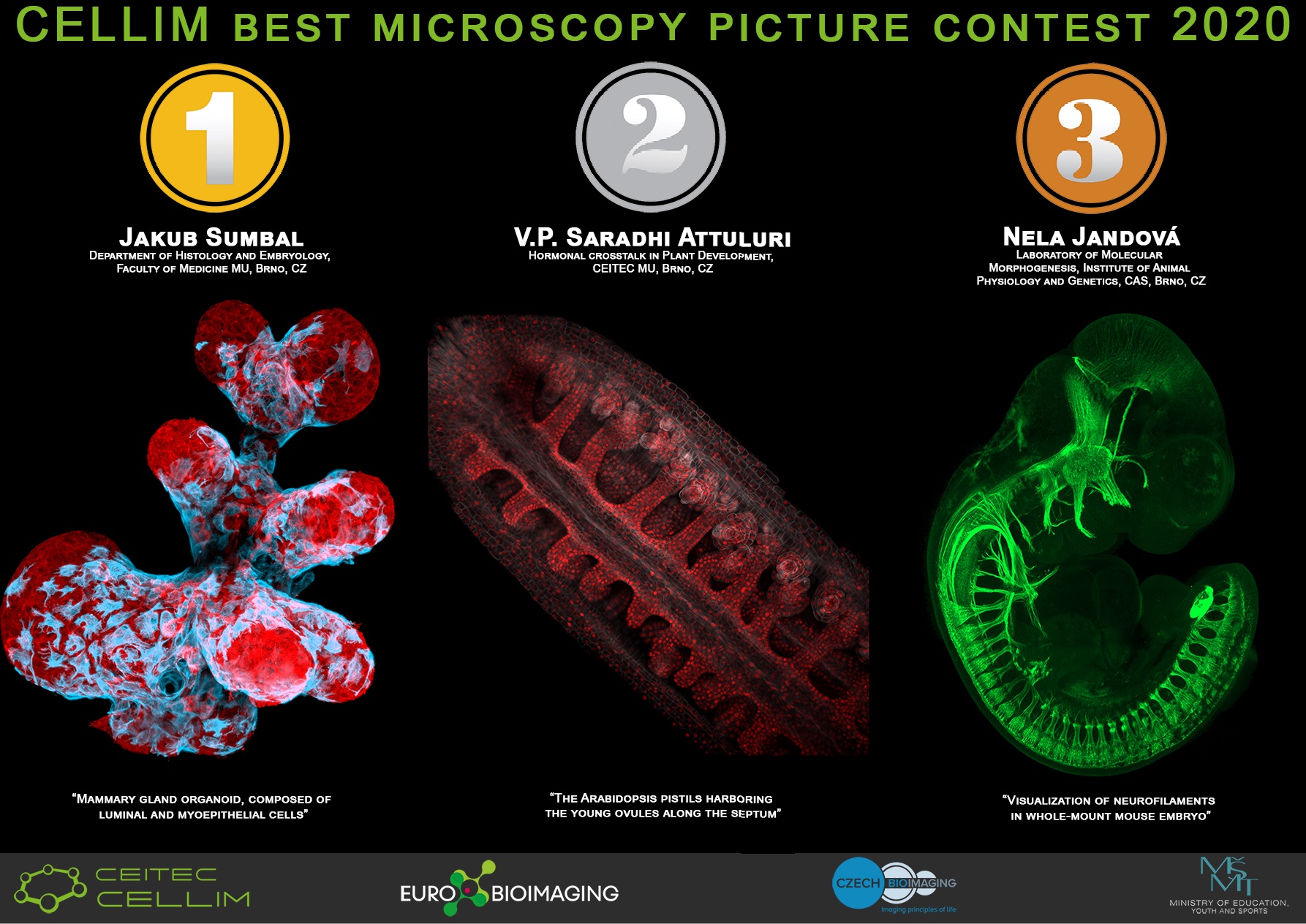 ​​​​​​
12. Jan. 2021:
Our contribution to Cold Spring Harbour Perspectives in Biology, in the collection on Auxin Signaling, is now online. Congratulations to Subodh and Saradhi!
An Essential Function for Auxin in Embryo Development by Verma S, Attuluri V.P.S and Robert H.S.
Do not hesitate to send a request for the pdf!!
10. Dec. 2020:
We were awarded by the Grant Agency of Masaryk University (GAMU) for oustanding research results (2020 MUNI Excellent Scientist Award), for securing the MSCA IF of Subodh Verma, PhD. The project ITRABAE is starting Jan. 1st, 2021 and will study the function of selected transcription factors in regulating the expression auxin biosynthetic genes in Arabidopsis seeds. We are honoured to be among the 30 MUNI awardees this year. Thanks to GAMU and MUNI; whitout forgetting the great people of the grant offices at CEITEC MU and MUNI to help with the preparation and the success of this project application.
And here the link to the MUNI news page with all 30 awardees:
https://gamu.muni.cz/en/aktuality/muni-scientist-awards-2020
2. Dec. 2020:
Unnikannan Prabhullachandran received the second poster prize at the PSC Symposium. Congrats Unni!
24. Nov. 2020:
It was our pleasure to host Andrea Ficke, PhD, as a lecturer in our Mendel Centre Departmental Seminars. Her talk was entitled "Leaf and Stem Diseases in Cereals and Oilseed Crops - A Relationship Too Close for Comfort".
Andrea gave us an overview of how applied research in phytopathology can be beneficial for farmers. Glad that Andrea accepted the challenge of lecturing online!
3. Nov. 2020:
Handout released (Auxin reporter: DR5)
26. Oct. 2020:
Handout released (Auxin reporter: DII)
​19. Oct. 2020:
Handout released (Auxin reporter: R2D2)
​13. Oct. 2020:
The new website is launched!